Our impact is rooted in our drive to learn from and invest in the communities that host us.
Across all the countries we visit, we partner with Impact Hub, the world's largest network focused on building entrepreneurial communities for impact. Within the countries we visit, Impact Hub is the leader within the local social impact space. Impact Hub connects our group of remote working professionals with a local start-up that is trying to create a local solution to a local challenge.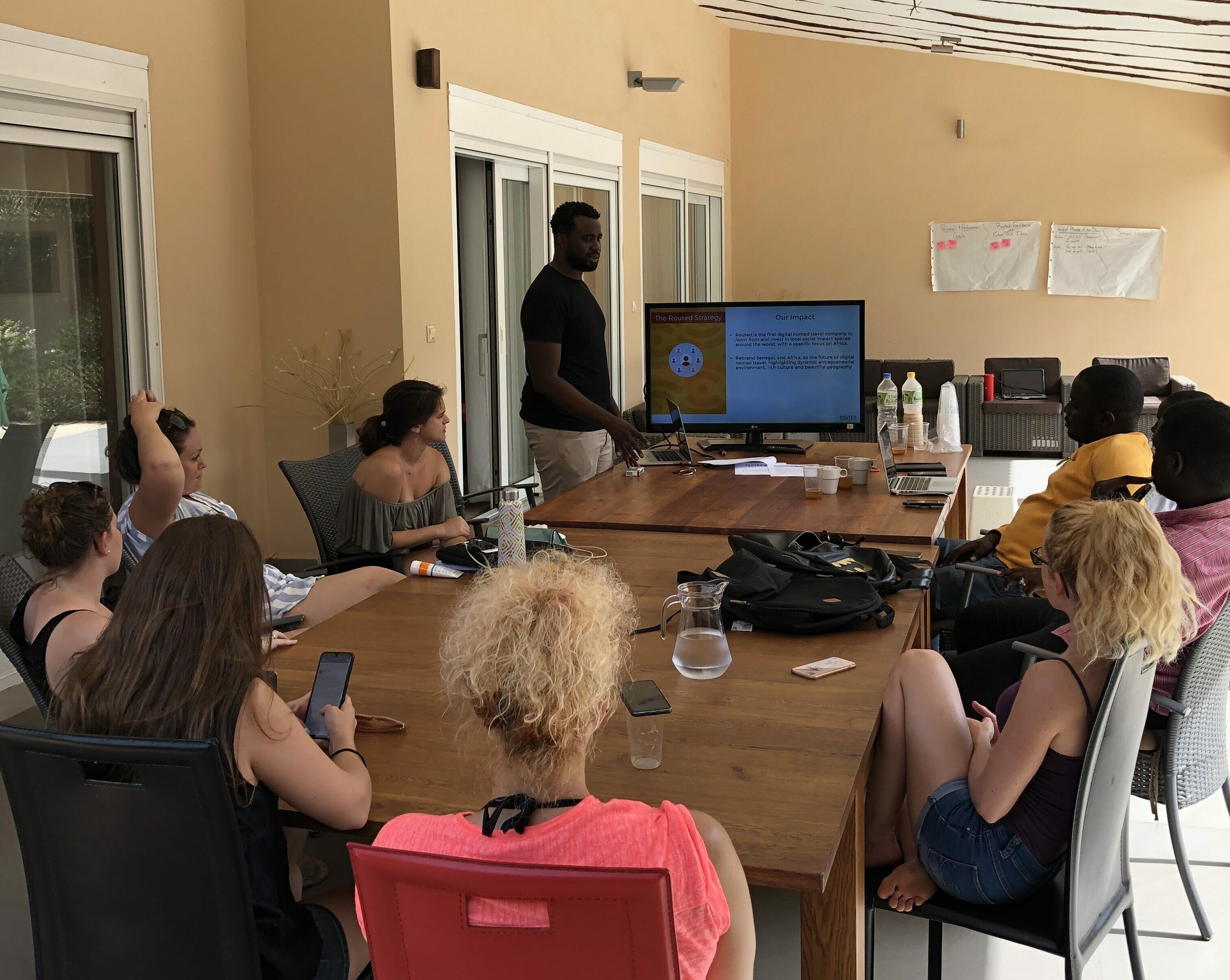 Learning
In partnership with Impact Hub, we host four Impact Workshops throughout the 30-Day Routed trip, about once a week. This is where we introduce our digital nomads with leading local social entrepreneurs who have started a social enterprise trying to make a difference in their community. You will get to learn from these innovative ideas, and have an opportunity to brainstorm across a cross-cultural skill sharing session.
Investment
After four successful Impact Workshops with a local social enterprise, Routed invests 10% of the retreat's profits into their business idea in the form of a grant. We believe in guaranteeing that our presence is investing in the communities that host us. The future of many countries across Africa is in the hands of local social entrepreneurs, Routed exits to finance their ideas.
Disclaimer: No Saviors
Do you want to come and "help" people abroad? Do you think you have all the answers to challenges faced in other countries? Do you think people in the countries you visit "need" you? This is not the trip for you.
Routed is firmly against the notion that any of the communities we visit need our presence, trips, or investments. Routed participants are selected on the basis of their desire to learn from different cultures, ideas, and outlooks and their ability to respectfully and humbly engage with our host communities.
Never heard of "Savior Complex"? Please visit @barbiesavior on Instagram for how not to act.